[mention]Tanukjaju[/mention], I followed your advice from a few posts ago, and the P*nis went through the first round of modifications.
The goal was to see what techniques I can use, what I still need to learn, etc. I was not overly concerned with subtle aging, instead I wanted to see where it goes.
Still working on the case and I have a few ideas about the movement. What I did do is to polish the brushed case, then beat the crap out of it, then polished it again. Softened almost all edges as they were sharper than your mother-in-laws teeth. Not easy to polish a brushed case. I aged the dial and hands, and added some detail with acrylic paint and weathering dry paint. Replaced both crystals with Sternkreuz HW, aged the top crystal. Need to polish it still to make the crazes more subtle, and I also need to find a better way to craze the crystal. Overall, it still needs a lot of detail work, but for now it's ok.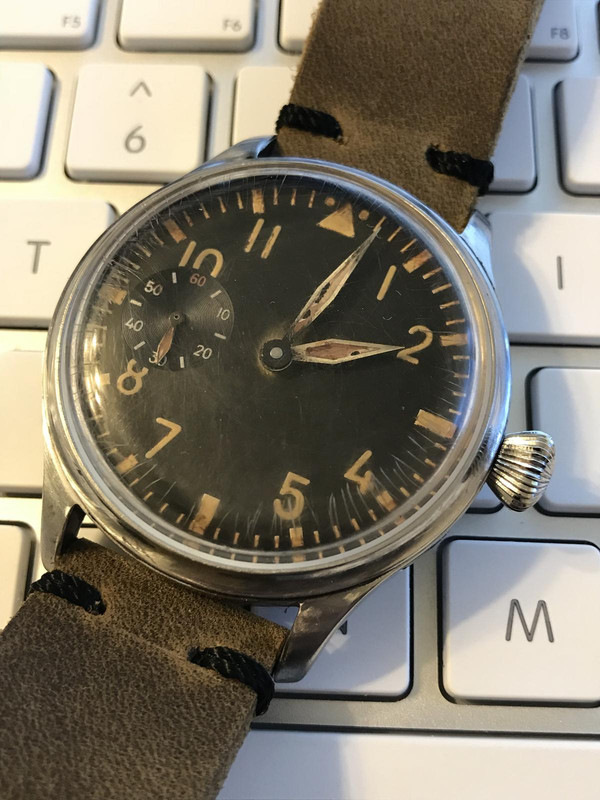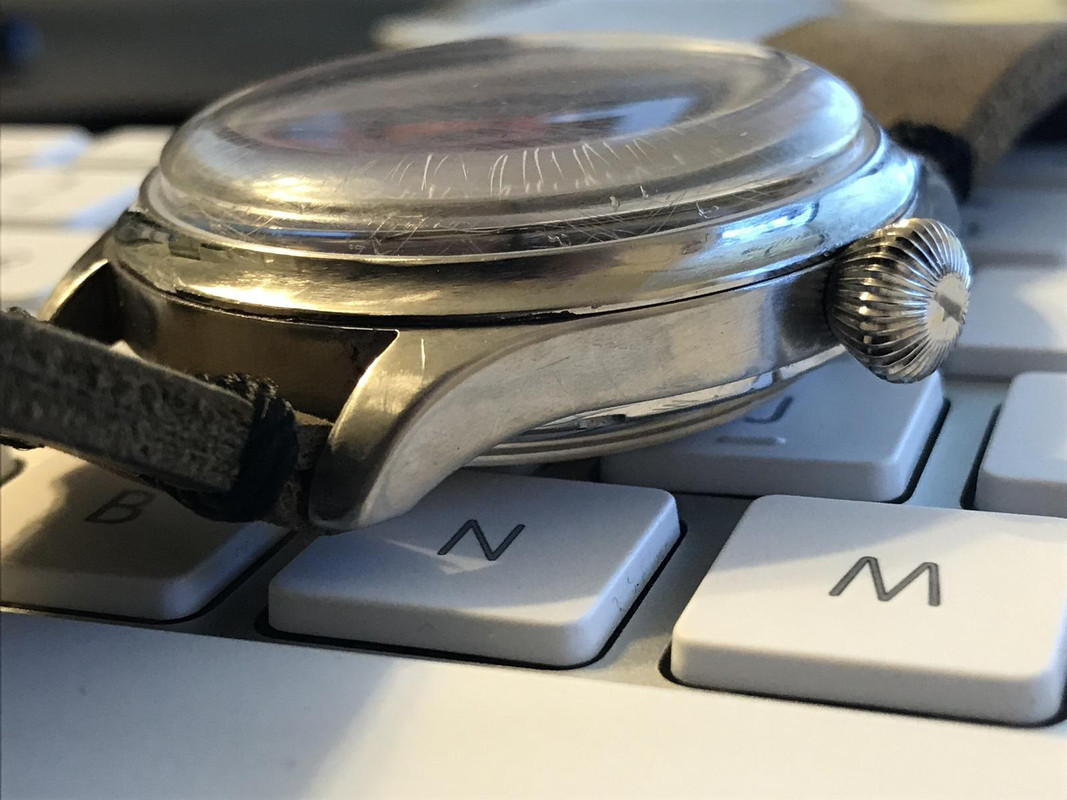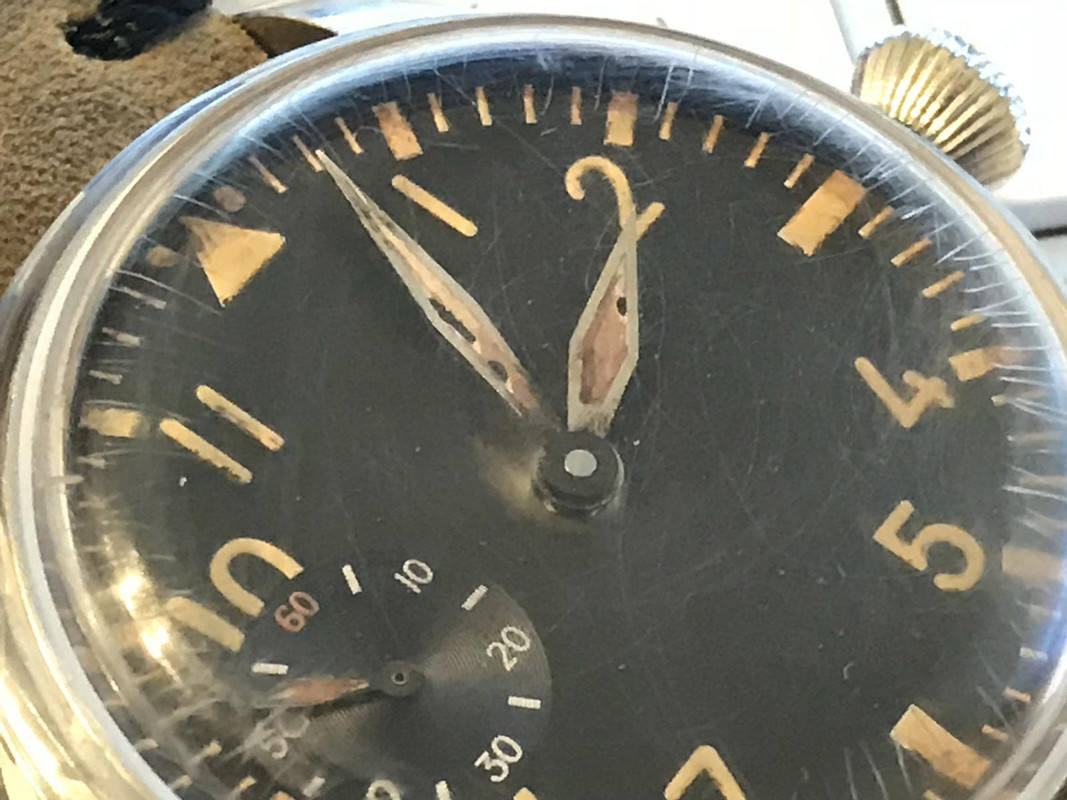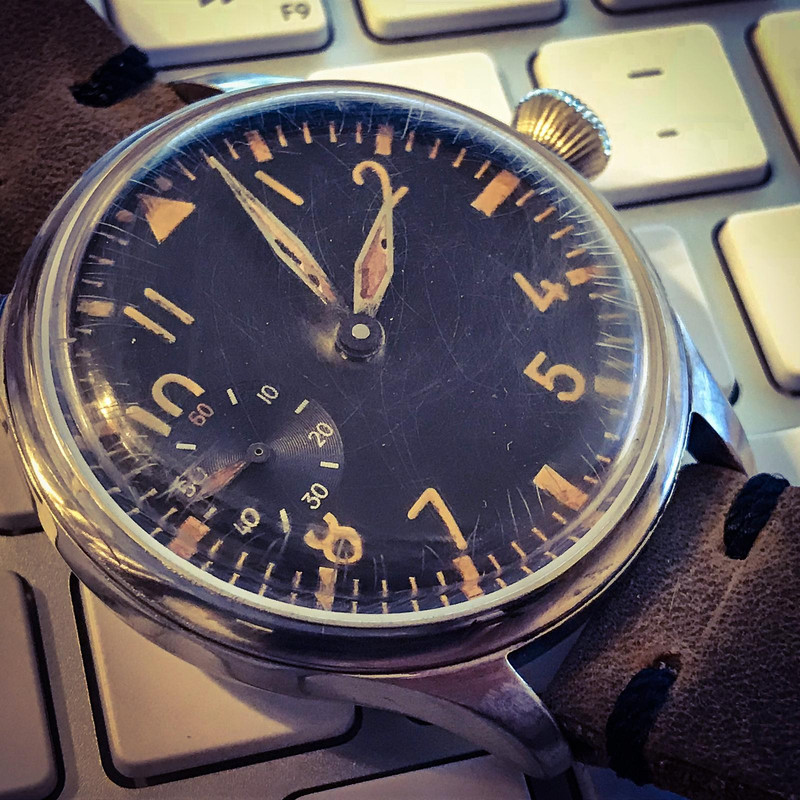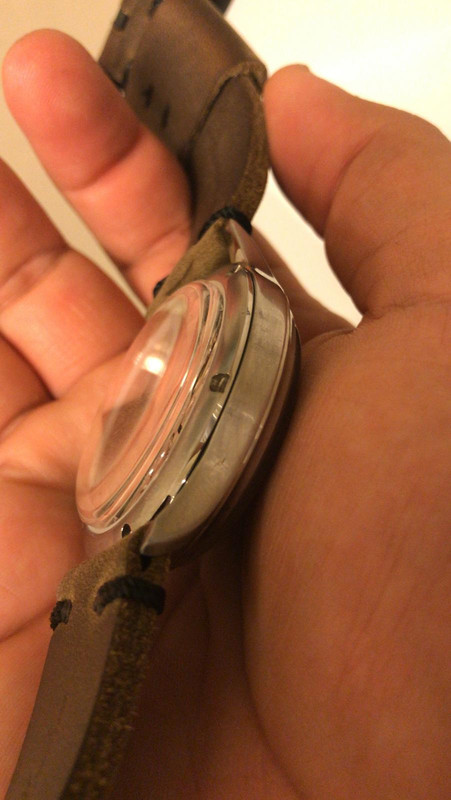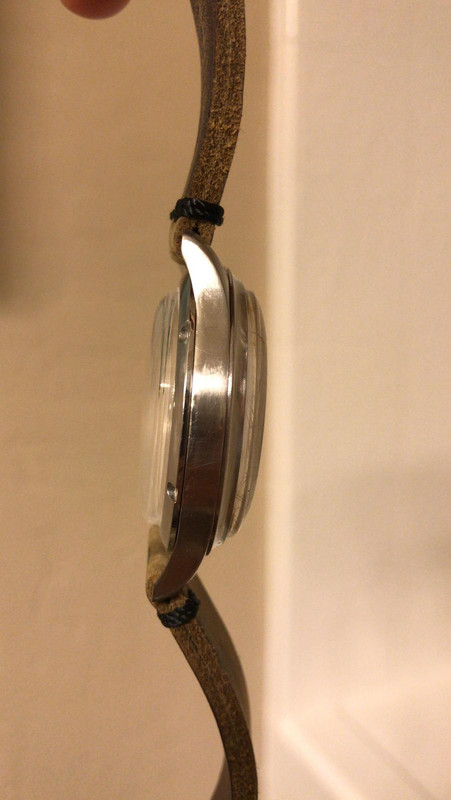 ... what I realized needs most work though: my watch photography skills. Lazily pointing the iphone at it does not a good picture make.