When I first received the Jackson Egi I'm currently working on, I was struck by how light it felt in the hand. I was also struck by the way it behaved when filed. Just didn't feel like other SS cases I'd worked on. I'm much further along now and I'm working two different projects and I decided to try and age both with various improvised methods. Most recently I was putting them in a bath of hydrogen peroxide and then adding a splash of bleach and dipping the cases and then letting them dry and repeating. One is the Egi from Jackson, the other is an Invicta case. They've both been getting the same treatment for a few days, but look at the difference:
https://postimg.cc/2b3stFJ5
https://postimg.cc/XGhR6BSk
https://postimg.cc/JHk9r7RV
Edited by mod to include pics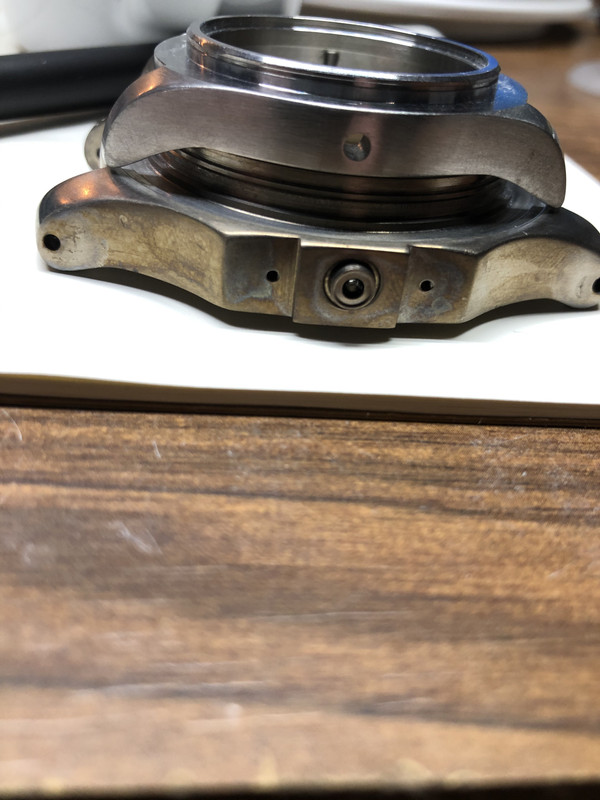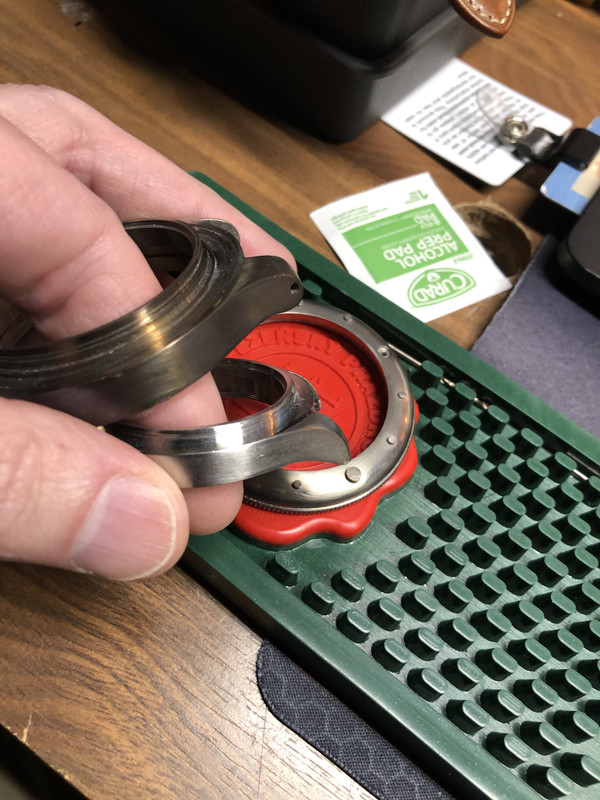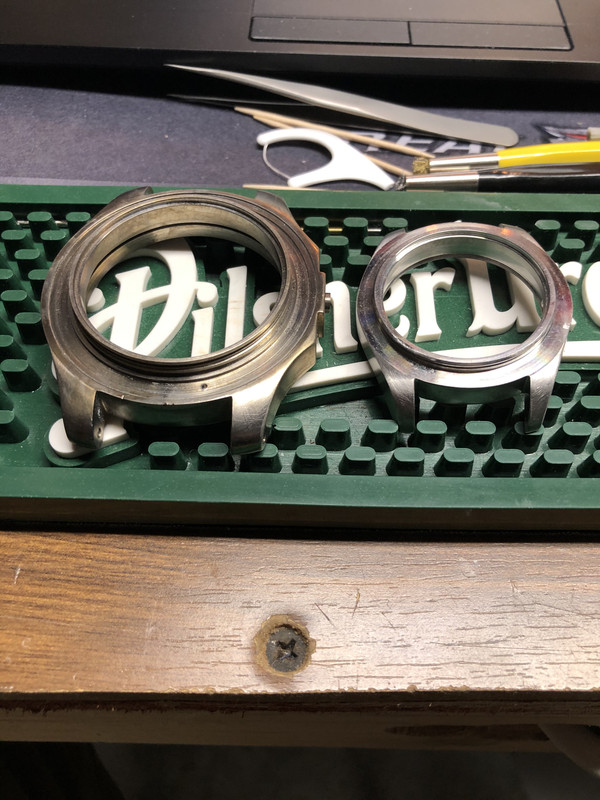 I do understand there are different formulations of SS, but I'm curious if those who know more of the nuances have any input on why the Jackson case is reacting and the Invicta case is not. BTW, I also put an older Jackson 6152 in the same mixture and it reacted more like the Invicta.
The other thing is the weight. When I saw this, I put them both on the kitchen scale and found the Egi case to weigh only 30% more than the Invicta. I would have expected it to weight nearly 2X as much or more.
I realize Jackson makes a Ti case for this watch, but that's not what I ordered and I don't know anything about titanium except I would not expect that I'd be able to shape/file it with the tools I have.
Would love any thoughts on this from the group.
Dave